 Speaking To The Dead
feature
A young girl, devastated by her mother's murder, works with her spirit to bring her killer to justice, before anyone else dies.

Winner
Draft #2

Winner
Draft #1
1 Reviews | 92 pages | 1 month ago | Draft 2
Summary
Could be shot lo-budget, minimal cast and locations.
Industry Reviews
Overall, a very entertaining and thrilling read. The setup is very heartwarming, and you give the audience a reason to see Jeanie's story through to the end. I would definitely rework the angle you're taking with the massive twist at the end. The context and reasoning behind Danny's betrayal needs to be worth the shocking reveal. The climax is well written and very action packed, but it needs something more behind it.
Peer Reviews
Recommended for You Meet Bentley Enzo Maguire a mobster that has Autism. He is going to help the FBI take the only family he ever knows The Donato Crime Family Three British Seafarers have a shipwreck and find themselves lost deep in the tropical forest of a West African Kingdom, the Golden Kingdom built of pure gold.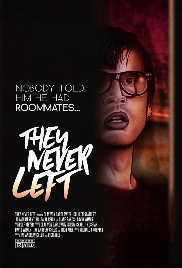 After being dumped by his girlfriend, a down-on-his-luck alcoholic moves into an unusually affordable NYC apartment only to find out that the previous tenant isn't quite ready to leave – despite dying three years ago.