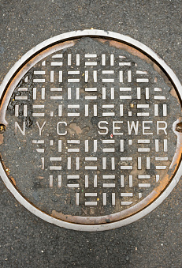 Teenage Mutant Ninja Turtles - Project: Dimension X
feature
The young turtles must adapt quickly to overcome a foe from their fathers past, who has discovered powerful new weapons for his thirst of destruction. Combining each ones strength, they will undertake their final test to try and save not one, but endless worlds.
1 Reviews | 386 pages | 2 years ago | Draft 1
Summary
A reimagined start for the Ninja Turtles that will ground the story in a more real world.

Dive deeper into the lore with familiar characters, deeper character development, and faithful personalities that will flood you with memories.

Thank you for giving it a chance. This is my first and only screenplay.

For now.
Industry Reviews
Peer Reviews
Here I leave my email, in case anyone wants to contact me with any questions/doubts about screenwriting. I am always flattered to help fellow screenwriters: rodrigo.m.cosme@gmail.com

I AM SO SORRY TO INFORM THE WRITER THAT I COULD UNFORTUNATELY NOT OPEN THE PDF FILE OF THIS SCRIPT. THIS IS, THEREFORE, NOT A REVIEW. I HAD ALREADY CLAIMED IT BEFORE I FOUND OUT THAT I COULDN'T OPEN IT. THIS MAY BE EITHER BECAUSE THE SCRIPT WAS UPLOADED IN A FILE...
Recommended for You When a group of teens travel to Haiti for a church mission, they are met by a shape-shifting monster, famous for ripping human flesh from its bones. It's Leprechaun meets Wrong Turn. The United States' entire existence is at stake There is a battle between The Source, or The Maker and The Illumination, also known as The Divider, over the control of creation...The Blueprint