 Club Wars Ep1: Pink Poms
television
An outcast wants to fit in a club but is met with opposition from the club's current president.

Winner
Draft #2
2 Reviews | 29 pages | 1 month ago | Draft 2
Summary
A girl plans a party to impress people in a club. The night of her party her parents force the responsibility of terribly behaved brother onto her..
Industry Reviews
Peer Reviews
The only thing I would say to critique would be the little brother had some dialogue that seemed a little advanced for a seven year old. I cant imagine a seven year old saying they ate on the streets like a stray dog lol. The little brother was funny and my favorite person. I like how at the end she finally stood up for herself. I don't know what was happening with the friend and her cheating boyfriend but i'm curious to see how that turns outTh...
Overall, this is over-the-top, unrealistic and even funny at times. It requires a ton of touchups in order to be a truly fun script to read, so my main focus for you would be the characters and the dialogue. The characters are what drive your story forward, and unnatural dialogue really takes readers out of the script. Looking forward to what comes next...
Recommended for You After the sudden death of his estranged father, a young man is thrust into a new world he doesn't fully understand while struggling with his identity and his relationship with his father.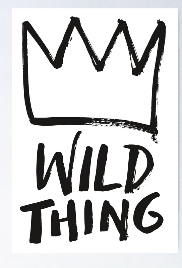 4 kids with newly-gained superpowers defeat a maniacal supervillain and his dim-witted assistant. Welcome to Tidal High, where drama and love is always happing. Follow along with Jacob, Samson, Holly and Ruby as they navigate their way through high school with their teacher Courtney Garcia.