 Dumb F-cking Animals
feature
They may be cute, but they ain't cuddly.

Winner
Draft #1
4 Reviews | 75 pages | 5 months ago | Draft 1
Summary
Sprinkles, a stuffed unicorn, and his best friend/roommate, Kaw, are both going about their days when Kaw decides to take Sprinkles to a club. Everything is going well until a trio of vicious animals attack the club. Before they know it, Sprinkles and Kaw find themselves on the run as one of them is being targeted for an experiment called "Project Sugarcoat" run by a mythical madman named Dr. Chimera.

Contains pervasive language, strong crude sexual content, drug use and bloody violence.
Industry Reviews
Peer Reviews
Recommended for You A deeply secret and well networked society of astral travelers seeks to use the art of astral projection to travel back in time to the year 1962, alter the outcome of the crisis between U.S and Russia in order to create a nuclear war. Has SVF finally met his match?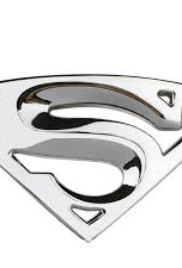 Lois Lane, idealist turned cynic, finds hope in a man who can't get hurt.