 SVF Reborn Again (First Draft)
feature
Has SVF finally met his match?

Nominee
Draft #2
2 Reviews | 90 pages | 1 month ago | Draft 2
Summary
After trying to figure out what to do next with no more baddies to deal with, SVF and Veronica decide to elope. However, once they thought things were starting to look up, their vacation is interrupted by Victor and Ice Reaper. Although, things take a turn when another new menace is threatening the city, and he may be more than a match for SVF.



Contains extended sequences of strong brutal bloody violence and gore throughout, pervasive language, crude sexual content and nudity, and drug use.
Industry Reviews
Peer Reviews
While assuming this screenplay is a sequel, the screenplay jumps in en media res picking up where the presumed previous entry ended. Unfortunately, this leaves the reader a bit lost, as the action lines discuss previous information unknown to the reader. One key example is that the protagonist, SVF, isn't introduced in an industry standard format, leaving the reader unsure what he looks like. Because of this set up, the reader never really ge...
Hello Cyle Brooks, nice to read you!
First of all, considering that you probably already saw the scores I gave "SVF Reborn Again" and read the verdict, I would like to address the reason why I'm being so hard. Surface level there's little wrong with your script, you can read the script notes for specific issues I found; but the problem is that surface level is the only level at which this script can be reviewed. There is basically no depth to it...
Recommended for You Slaying demons and kicking ass are his specialty. A former bodyguard is exiled from his community and must survive for a year.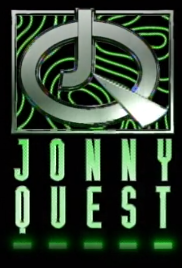 After his wife is murdered, Dr. Benton Quest must face his past to stop a Cyber-menace that threatens his family and the world.