 Addicted
short
A man deals with the consequences of his addictions in his personal and work life.

Winner
Draft #1
3 Reviews | 10 pages | 5 months ago | Draft 1
Summary
Carl, a middle aged retail worker, struggles with the consequences and effects of his addictions in his everyday work life and his personal life up until the consequences grow too dire.

Contains explicit sexual content, graphic nudity, language and disturbing material.
Industry Reviews
The Script works very well on a craft and a structural level. Currently, the ending and medical explanation are a bit unclear but other than that the story needs more heart and that comes from having empathy with the protagonist rather than condemning him. To do this the short should dig into the protagonist's internal world and see him more as a tragic hero examining why he suffers this addiction rather than condemn him for being unable to overc...
Peer Reviews
Overall, the story and character of Carl was bittersweet. He was just an average guy with an average job, but when his liver goes out, you find out all of this other stuff about him as a person right before the end. The fact that it ended right before we realize it and wanted to see what happens next with him and everything else, is what made it that way. It was over before it begun.
I think there is room for improvement here, only if you choose...
Good read. Very unusual concept but it was certainly interesting. I think if you focus more on the characters and the ending, it could be really good. But in conclusion, it's a pretty interesting and good script and I look forward to your future work.
Recommended for You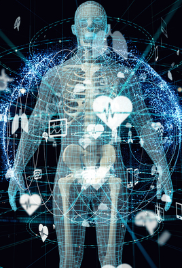 A scientist struggles with keeping secret knowledge to himself when he believes the public has a right to know. After people begin to vanish from a small town, a young group of friends decides to go out searching for their missing friend. A man scatters his apartment looking for something important.