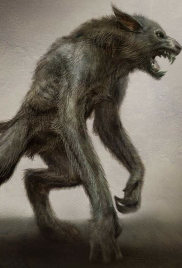 Varkazana Ascension
feature
They were once sentinels to protect humanity. That era is over. The werewolf apocalypse has begun.

Winner
Draft #4

Nominee
Draft #1
0 Reviews | 89 pages | 7 months ago | Draft 5
Summary
Wolves appointed to guard humanity evolved into werewolves. Now they arise to bring the end to humanity.
Industry Reviews
Peer Reviews
I love the concept and idea of the story, instead of humans surviving a zombie apocalypse they have to survive an apocalypse of werewolves. This reminds me of that scene from the Trick r Treat movie. I love the idea of you writing down the Spanish words in the script too, while reading it I learn some of the Spanish language . This script of yours also includes Hispanic people into the story and also with African Americans. I like these zombie ap...
I want to start off with a brief disclaimer. This is my first review so if it doesn't meet your standards, I understand. If you decide to ignore this entirely, I understand. It's your prerogative to either accept or dismiss the critiques of another; no matter what you do, however, you'll still have something to read and contemplate.

My understanding is that the wolves were trying to guide the humans on another path than the one they were curre...
Recommended for You HP Lovecraft and Sherlock Holmes work a case of murder - and more An arms dealer and a preacher with a shared past must rescue as many townspeople as they can when a possessed communications frequency sends the nation's cops rampaging toward their town to fulfill a biblical prophecy of Armageddon A high stakes stock trader plummets into a world of drugs, women and the occult, ultimately landing him in a mental health facility against his will.