Summary
Enosh and his warriors have returned from defeating the fallen angel, Azazel, and his Nephilim. (The First Mage). Upon their return, Enosh discovers his wife, Noam, killed the Elder Woman. He calls upon the Sky Father when he realizes Azazel's dagger tainted Noam. Enosh is set upon a journey through ancient jungles, the tempest oceans, and the driest desert with a myriad of dangers. He treks with Noam to save her before it is too late.

*I need a feminine input because I feel like I've focused more on Enosh and not brought forward the women nor Goddesses into the story/dialogue. Any ideas, critique is welcomed.
Industry Reviews
Peer Reviews
Recommended for You A circle of man made stone obelisks emerge from the ground. They are 100ft high and total 5 miles wide, at the centre lies 4 pillars, covered in writing in 8 languages.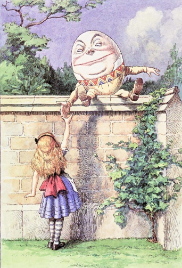 When a Victorian girl sets foot through a magic mirror, she partakes a curious journey. An amnesiac soldier fights to regain his memories from a tyrannical government.