Summary
His parents threw him out and his customers treat him like crap, now Harold, working all alone on a night shift, has thought of the perfect plan to get back at those who wronged him.

R for strong menacing horror violence, terror and disturbing images, and for brief language.
Industry Reviews
Peer Reviews
Recommended for You When a group of teenagers have their car break down they are offered assistance by a groupd of sadistic cannibals who live in the woods. HP Lovecraft and Sherlock Holmes work a case of murder - and more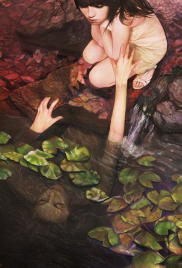 : The Nökken is a supernatural horror story about a young woman who travels to Sweden with her two friends for vacation and must convince her friends that the demon of local legend is real and discover how to destroy it if they are to survive.