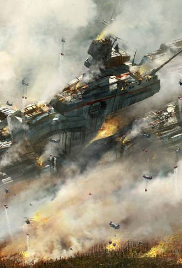 Earth's Doorstep
feature
A husband and wife fight to reunite after their starship crashes. That maybe the least of humanity's trouble.
1 Reviews | 97 pages | 1 year ago | Draft 2
Summary
Dadau just became the commander of an interstellar ship when his first task is to crashland on Earth, stop an active coup onboard, and find out who released a pathogen on the crew. Too bad he lands into government hands. Now it's up to his wife, Agñasiña to save him, return to the ship, and stop the traitor all before an old enemy returns to destroy everyone. Inspired by the 80's cartoon space opera Robotech.
Industry Reviews
Peer Reviews
There were some great parts in this script, but it was very difficult to read and follow. The world building was amazing, but it was often difficult to follow everything that was happening. It was different than a lot of Sci-Fi/Fantasty that is out there or has already been done. Continue with that as that is your strongest aspect of your writing, imagination, and visuals.

Many of your scenes are complex and fast-paced. Complexity is a trait t...
Recommended for You After an influx of refugees leads to a viral epidemic, it's up to one boy who has hidden himself to save everyone in a future utopian city. A circle of man made stone obelisks emerge from the ground. They are 100ft high and total 5 miles wide, at the centre lies 4 pillars, covered in writing in 8 languages.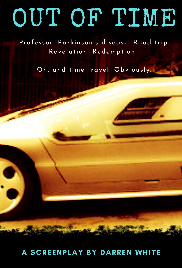 Senior Professor. Parkinson's Disease. Middle-age. Road-trip. Revelation. Redemption. Oh, and time travel. Obviously.