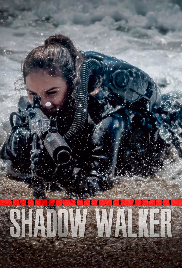 Shadow Walker
feature
Chronicles the DEA's expulsion from Venezuela in 2005, when the first female SEAL infiltrated the villa of the country's most dangerous gang, posing as a surgeon, to carry out a target assassination against their wounded boss.

Winner
Draft #1
1 Reviews | 102 pages | 9 months ago | Draft 16
Summary
Chronicles the operation that got the DEA expelled from Venezuela, and the inception of the 'Cartel of the Suns', the world's biggest drug cartel, in 2005.



The DEA sents a stealth operative, the first frogwoman in SEAL's history, to infiltrate a secure cartel stronghold, posing as a surgeon, to terminate the country's top crime boss, who was in need of immediate medical attention after being shot.
Industry Reviews
This is already a brilliant script. It's got fantastic actions, great goals, a superb protagonist, and some great twists and turns and is very nearly as good as it could be.

However, I would say that I didn't fully follow all the twists and turns at the end, with the DEA, the military, and the government, and they somewhat felt that they were there just for the sake of it. Maybe bake them in earlier or slim them down a bit if possible.

Ov...
Peer Reviews
Recommended for You A tech mogul turns his son's childhood superhero drawing into a high-tech superhero suit that his son uses to fight a female terrorist with the same technology. It is up to the Retired CIA Agent David Storm and Ex Navy Seal Jason Rightton to find and kill the terrorist group who kidnapped the president daughter and stop them from releasing the nukes. When a homeless former chess champion is recruited to tutor a wealthy businessman, he gets a new lease on life, but after assassins target his new employer, he becomes embroiled in an overseas espionage mission.