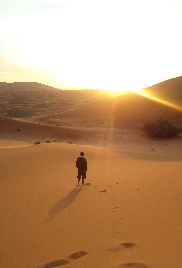 ALEX
feature
A Korean-American archeologist wakes up in the middle of the Sahara desert after the terrorist-hijacked plane crash landed, only to realize that he is the final missing piece of the upcoming nuclear war.

Nominee
Draft #1
3 Reviews | 88 pages | 3 years ago | Draft 2
Summary
Alex Kim is an Archeology professor at University of Chicago. After hearing the news of a new excavation site, he leaves his almost-due pregnant wife to visit Egypt. On his flight however, he is confronted by two 'proclaimed' government agents who claim that there is a terrorist on board the plane. The passenger sitting next to Alex hands him a piece of paper and takes out his gun to shoot at the two agents. The gunfight inside the plane causes the plane to crash in the middle of the Saharan Desert. After waking up near the crash site, Alex realizes that the first responders were sent to kill all the remaining survivors. Shocked, Alex decides to escape the area on foot across the Great Saharan Desert. A Swedish couple on vacation spots an unresponsive Alex and takes him into their haven, not knowing the bounty on Alex's head. Alex soon realizes he became the world's most wanted man and is being framed a terrorist. As he runs away from Algerian mercenaries, American government, Russian spys, and others wanting him dead, Alex must clear his name and protect the ones he love.
Industry Reviews
Peer Reviews
Recommended for You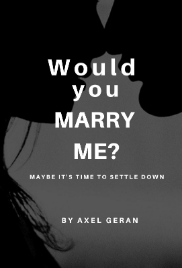 A woman brings a man to her house after he proposes to marry her in a bar. During a business trip in Manhattan, a successful Swiss banker develops a romance with a much younger, naive bellhop while struggling to keep her violent fantasies from becoming reality. After his estranged mother passes away, a man named Gary Arthur goes on a murderous downward spiral, all the while hiding in plain sight, and mystifying investigators.