 SMEE
feature
In a retelling of Peter Pan, an escaped serial killer is hunted by detective Smee and his partner James Hook.
0 Reviews | 74 pages | 2 years ago | Draft 1
Summary
A serial killer only known as Peter has broken out of the Barrie asylum for the criminally insane by his six-year-old, mute daughter, Bell.

Detective Sam Smiegel (Smee) and his newly promoted partner, Captain James Hook, begin to search for Peter again after being the only two surviving officers from his earlier capture in which Peter bit off James Hook's hand. The first place they search is Big Panther's bar where the mafia princess and Peter's former lover, Lilly hangs out. Lilly is of no help, but we learn that she is Bell's mother and that Peter makes different designer drugs that the mafia boss Big Panther sells.

While the detectives continue to search, Peter and Bell break into the Darling house and kill Mr. and Mrs. Darling before kidnapping Wendy, Michael, and John.

The detectives return to the asylum looking for answers, searching Peter's cell and discovering a crude drawing of Neverland. A filmed interview with Peter reveals more clues including that his alternative personality's name is Croc.

Inside of Neverland, Peter keeps Wendy alive in front of the preserved dead seventeen boys he's kidnapped and murdered, now including John and Michael. To keep Wendy docile, Peter gives her drugs which make the world around her seem like a fantasy where all the boys are alive and playing.

Peter realizes the detectives will be after him again and sends Bell to bring a note and drugs to Lilly. Lilly Meets Peter and gives him information on both Smee and James. Lilly then takes Smee and James to Peter's hideout. Several officers and Lilly die as James and Smee discover the hideout. At the same time, Peter and Bell prepare their trap for the detectives using Wendy as bait. Wendy kills Bell.

The detectives discover Wendy as Peter disappears. James goes after Peter, and Peter kills him. Smee takes Wendy to the police station and then teaches Wendy to fire a gun after arranging for her to stay at his home. Late that night, Peter returns to kidnap Smee's baby, Jane and is shot by Wendy. Peter falls out of a window and although his clothes are recovered, his body is not.
Industry Reviews
Peer Reviews
Recommended for You Massay, a bullied teen, must survive the night with his friends and family in the Pine Barrens when the Jersey Devil chooses them to be his next contestants in its game of cat and mouse while coming to terms with his abusive father and learning the truth behind the Jersey Devil lore.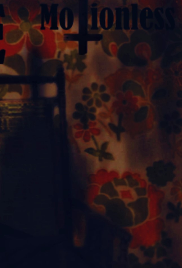 What can't move but seems to be everywhere? A tale of abuse, hatred and vengeance