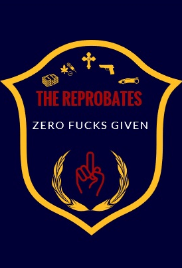 The Reprobates
feature
After a series of self-proclaimed visions, an ambitious DEA agent conscripts a group of felons to bring down a cartel of aspiring rappers.
3 Reviews | 131 pages | 2 years ago | Draft 1
Summary
AGENT ASHLEY SIMMONS VI is a man of God, but domestic difficulties and career stagnation have taken their toll. He tells his partner, AGENT WINSTON PERRY, as much and also about the visions he been having. Seven angels. Fire and brimstone. Stuff straight out of Revelation. Ashley's found his calling. And his route to promotion. Evangelizing a squad of convicts to bust a drug cartel. He puts Winston in charge of recruitment.

Every team needs a leader, and JOSEPH WILKINS is just the man. He's a Vietnam vet and a former drug dealer. He's also blind. He gets paroled after 50 years in the pen and Winston promptly kidnaps him. Joe wakes up surrounded by five other felons and a lawyer. Ashley informs them that they've each been handpicked to join Division 69 and promises to expunge their criminal records. Joe doesn't want to lead anybody but he does want to see his estranged family in Arizona. He's accepts, reluctantly.

Through weeks of group therapy, team-building exercises, and calisthenics, the unit begins to gel. Ashley orders Winston to deputize them. The get a taste of the other side of the law. And they like it. The power goes to their head while staking out the their target and they blow their cover. Things only escalate at Taco Bell when some of the cartel members show up for fourthmeal. Joe orchestrates an escape.

Unfortunately, Ashley learns of their escapades and rebukes them. The team comes together to save their own hides, but Ashley reveals intel about each of them, unveiling the unfortunate connections from their pasts. As Division 69 unravels, Ashley thinks he may have been wrong. But Joe galvanizes the team.

The night arrives to commence the operation. They infiltrate the cartel's underground casino. They succeed. Ashley delivers his promise of a clean slate... by ordering Winston to have them all executed. As Winston is driving them to be killed, the group reconcile with one another, confessing their failures and regrets. Winston, is moved and makes a confession of his own. He determines to help them take down Ashley, but they need a plan. Joe has an idea. Do exactly what Ashley trained them to do.

They storm HQ and take out Ashley's men, and put Ashley on trial for his various crimes. After finding him guilty, they bring in the sentence. Death. The group realizes they make a pretty good team. If only they had a name...
Industry Reviews
Peer Reviews
Recommended for You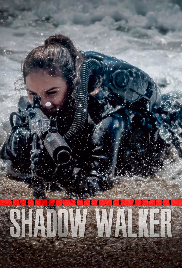 To stop a civil war, a stealth operative must infiltrate a cartel stronghold, posing as a surgeon, and terminate Venezuela's top crime boss, who's in need of immediate medical attention. Two lost loves and their survival in Pittsburgh in the early 90's in a life of love hustle and crime When a high level black excutive is hired racism ensues. After he is falsly charged with embezlment he turns the tables on the company. He uncovers almost 18 million dollars in funds stolen funds from the nations police departments.