 The Art Of Escapism
short
An overworked employee contemplates escape from a quiet life of desperation.
1 Reviews | 5 pages | 1 month ago | Draft 1
Summary
Karl, An overworked insurance worker, finds himself working into the late hours of the night. In a bid to break free from the shackles of his miserable life, he contemplates escape and sets out to leave his desperate existence behind him. As he delves into the fantasy of escapism, his responsibilities threaten to entrap him in a painful cycle of duty and burden.
Industry Reviews
This was a great first draft for a silent drama short that impressively applies the "show, don't tell" method to writing a story and giving depth to the main character. With a few minor changes suggested above, I think this script could be truly amazing. Good luck!
Peer Reviews
Recommended for You "can we play chess with our destiny?" An old man, close to death, says farewell to his grand-daughter. It's just the two of them out there in the swamp, but they're far from alone.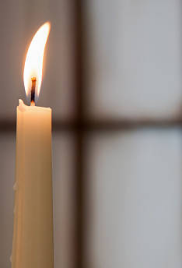 One night, a young couple working through the trials and tribulations of their relationship fall victim to a tragic unfolding of events.