Summary
Seperated from his family when on a business trip, the pandemic halts all flights. Joel desperately tries to keep his spoilt child entertained by video call which involves him having to go darker than he ever has before.
Industry Reviews
In conclusion, despite the fact that the concept isn't strong, the story holds high and has a twisted turn near the end that works oddly well for a dark comedy. With the few revisions/suggestions above, I think this script could be really awesome. Good luck!
Peer Reviews
Recommended for You A high school kid, interested in film, aspires to create a great short film for a project. He later discovers the harsh reality of what lies ahead. A boy puppet experiences the "side effects" of puberty. This causes the "journey of shame". Where he ends up?...Who knows!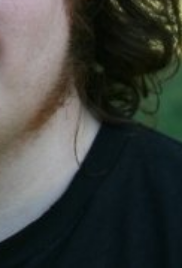 **THIS WAS WRITTEN FOR A CONTEST UNDER A STRICT 2-PAGE REQUIREMENT, PLEASE DO NOT PROVIDE FEEDBACK REGARDING LENGTH** A woman comes to terms with her old flame's bride-to-be at his wedding.