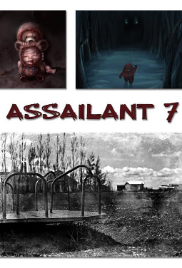 Assailant 7
television
When twin girls are accused of murder, child psychologist Brent May joins a covert FBI Task Force comprised of Criminal Profilers and paranormally-gifted children to hunt down a violent kidnapper.
0 Reviews | 62 pages | 3 years ago | Draft 1
Summary
Former Child Psychologist, FBI Special Agent Brent May arrives at a crime scene where mute, 7-year old twins are the likeliest suspects in the gruesome murder of their parents and the kidnapping of their younger sister, Claire. At the scene, Veteran Agent Jim Baker walks him through a haunting and unexplainable crime scene with evidence of the supernatural and references to a place called, Deadside—where the monsters live.



Shocked and confused, Brent questions the twins, and embarks on a journey to find their kidnapped sister. With mounting evidence of the paranormal, the FBI forms Task Force Assailant, which pairs the top FBI Criminal Profilers with gifted and potentially dangerous children that have very special abilities. The investigation leads Brent to an asylum in Brentwood, New York where a very special child, Jake, is being held in the high-security wing.



With the help of Jake and his dangerous secret, a beast known as The Creeper, is found to be responsible for Claire's kidnapping.



Don't get it twisted - The kids are monsters, themselves, with powers and abilities they have very little control over. But it will take a gang of Assailants, to catch an even bigger threat.

---------



This show is a Network/Netflix/Amazon Prime scale show with big budgets, a cast of kids (or teens) that are almost anti-heroes. It's dark, haunting, and goes big. Stranger Things meets Logan/Deadpool.



It's absolutely the most fun thing I've ever written, And my living/dying wish is to see this thing on Fox, Netflix, or Amazon prime.



Attached Talent:

Michael Cudlitz

Noah Centineo



DP. Matt Wise
Industry Reviews
Peer Reviews
Recommended for You Two kids from Earth befriend a shapeshifting girl from another dimension, and discover an evil plot that threatens to destroy the multiverse. Elle Divine walks from the midst of the Blue Ridge during a pandemic. She desires Elle Divine to fix things gone wrong over starting with two female disciples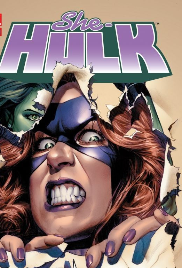 An emergency blood transfusion from her cousin Bruce Banner transformed ordinary attorney Jennifer Walters into the extraordinary She-Hulk, who gains celebrity superhero status and an awareness that she's a character on a television show.