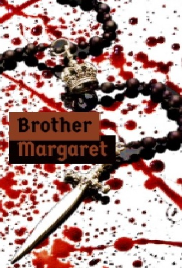 Brother Margaret
feature
On the night of a blood moon, an undead monk comes to a shopping mall to revenge himself upon his vampiric kin.

Winner
Draft #3
2 Reviews | 98 pages | 1 year ago | Draft 3
Summary
BROTHER MARGARET is a man on mission. As he prays in the mall bathroom, his brother, ZEALOUS, shows up. It's a reunion 300 years in the making. They catch up on old times, and Margaret learns that his whole family is here to celebrate FATHER. Margaret and Zealous fight and through guile and grit Margaret prevails.





Margaret flees to let his wounds heal, but his brother SHREWD sees him escaping and sicks his thralls on him. Margaret hides and finds CATHERINE, a pregnant woman, also hiding. He reassures her and escorts her to her car but the doors close before they can escape. The feast has begun.





Margaret and Catherine hurry to the parking garage where they find RILEY and DANIEL, two teens who just showed up for an awesome party. Margaret tells them they are to be blood sacrifices to resurrect his father. Margaret arms them with weapons and religious articles.





They fight a horde of thralls in the food court and rescue the TAYLOR FAMILY, while Margaret apprehends Shrewd. After torturing information out of him, Margaret and Shrewd have a heart-to-heart, and Riley and Daniel learn more about Margaret than they ever wanted to know. Margaret executes Shrewd.





Margaret relocates the survivors to the camping goods store, when the lights go out. His sister, LUSCIOUS informs him over the PA system that their older brother VICIOUS is awaiting him on the 40th floor. Margaret goes after his brother, but not before Catherine gives him a word of prophecy. 'There will be suffering'.





Margaret finds Vicious and they talk about the past. Meanwhile, Luscious and her thrall stalk the survivors in the camping goods store. They chase them through the mall to the breezeway. Vicious and Margaret finally come to blows, but Vicious is too cunning, besting Margaret physically and mentally. At last he incapacitates him.





Margaret awakes in darkness afflicted by memories from his pass. He breaks down with sorrow and surrenders to his vampiric gift. Voices get nearer. He sees the light and lunges for it in a frenzy. When he comes to his senses he sees that he's done a horrible thing.





Margaret and the others return the way they came and prepare for a final assault on his brethren on the rooftop. They raid the mall for supplies and Margaret shares a fable with Riley.





They ascend to the rooftop where Vicious, Luscious and their thralls are waiting. An epic battle ensues and Father is revived. But he is not the way Margaret remembers him. Vicious and Luscious are content. They except death. But Margaret can't except them dying. Nevertheless, they do.





As the blood moon passes, Margaret sends the Taylor Family off with words of wisdom. As he and Catherine drive off, Riley asks what he has to do to be like Margaret. Margaret tells him to get in the van.
Industry Reviews
Well-written dialogue and quick-paced action persist throughout the entirety of this script which revolves around mayhem, fueled by a protagonist who is filled with conviction and vengeance. The story is also filled with light comic relief and the writer manages to weave it into the violent action scenes in a very appropriate way. The characters are diverse, and have their own backstory, which gives us more than just the protagonist to care about...
Peer Reviews
Recommended for You An ordinary guy suddenly wakes up to a briefcase in his kitchen.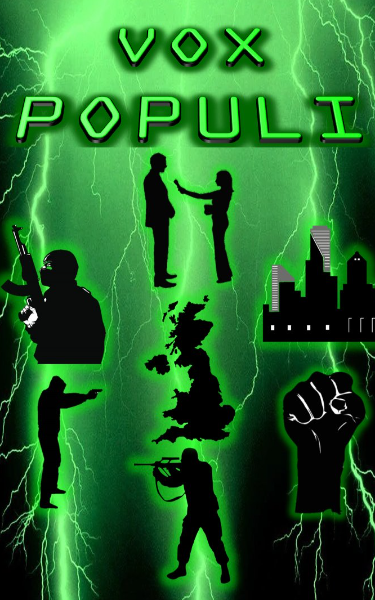 In a cyberpunk post-Brexit Britain where crime, poverty and nationalism reign supreme, a jaded but honourable ex-soldier becomes embroiled in a network of international plots as a pair of warring factions fight for control of the former United Kingdom, and with it, the world. Tattoo artist by day and warding witch by night, Adeline Severance leads a dangerous, magical double live. When a mysterious stranger blows her cover story, Adeline has two choices: Run Or fight.