Summary
A teen shares a long, interesting drive with a father he just met on a summer visitation.
Industry Reviews
Peer Reviews
The concept of this script I really like because it's the kind of thing I like watching. This is partly because I can relate to these kinds of things, but also the characters are real and I sensed that realness when reading this script.
12 pages to me feels TOO short for this short (ironic), it's not until page 8 when things get spicy and by that time it has finished. Something that I had in the back of my mind was, what if whilst Michael is dri...
Recommended for You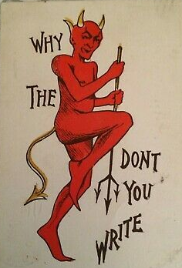 Guy has to figure out why he's in hell through a series of flash-backs with the help of the Devil himself. For a young girl in caught in the middle of her parents troubled relationship, Cookies fix everything...or do they? After learning that an elite art school is offering a scholarship and that applications for it are due in less than a day, a struggling painter tries to create the perfect work for submission in a bid to win it.