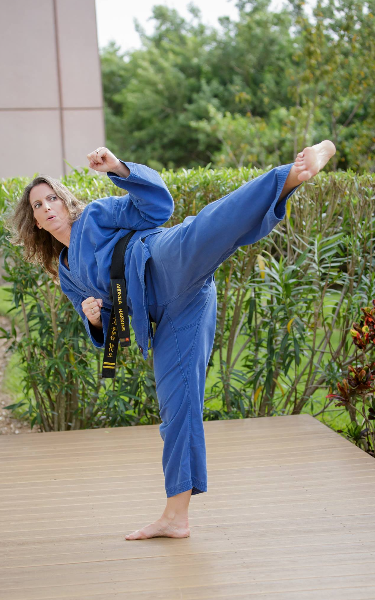 Hit Like a Girl
short
A female martial arts instructor takes on a suicidal teenager as a student.

Winner
Draft #7
4 Reviews | 23 pages | 1 year ago | Draft 7
Summary
This is one of a series of shorts about this character. Jane Killian is a martial artist, a mother, and a women's self-defense instructor. She loves her son and her students, she passionately dislikes shoes and bullies. She will go barefoot whenever she gets the chance, she will throw a punch when she feels she has to. In this short, she takes on a suicidal 19-year-old named Mary as a student, whose secret past will come back to haunt them in later episodes. The goal here is to create a female hero who is strong, decent, human, fallible, caring, good-natured, and gets to totally kick butt when the situation requires it.
Industry Reviews
HIT LIKE A GIRL was a great read after I got over the confusion of the first few pages and understood what the story was about. Jane is a fantastic central character but to really do her justice if you are going to hold her up as a paragon of virtue, then you need to test that virtue and ensure it is as virtuous as you claim. Then you'll convince the audience she is someone in to emulate and learn from and convince them of her argument and the me...
Peer Reviews
Recommended for You After losing the only love of her life, a transgender loses all hope finding love again and kills herself. A couple caring for their terminally ill son must face reality. A man who tries to be as perfect as possible in his life has trouble keeping his relationship with his younger brother.