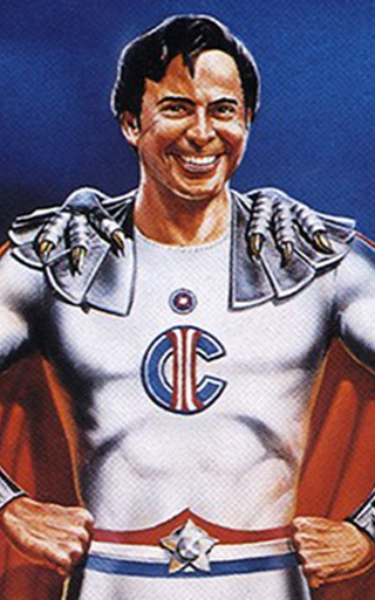 Super Lame (Episode 1)
short
A pair of news reporters travel the country interviewing superheroes with powers that are less of a blessing and more of a curse.

Winner
Draft #1
3 Reviews | 6 pages | 6 months ago | Draft 1
Summary
In a world filled with superheroes, somebodies got to get the lame powers. This story follows two news reporters traveling the country, and interviewing various superheroes with powers that oftentimes end up doing more harm than good.
Industry Reviews
SUPER LAME is a weird and surreal short, with some wonderfully odd moments, but it does need more development and thought to really hit home. It's god as as far as it goes but needs more. In my reading, it's mostly the same tale as King Midas, with violence substituted for gold, and while that's entertaining and amusing, it doesn't add anything particularity new to the idea. I would say to really stand out it does need something more – either ext...
Peer Reviews
Here were my thoughts on your script:

1. Concept - The idea of interviewing people with ludicrous and ridiculous powers is honestly kinda funny. I'd like to see more chaotic or out of the box characters in the future though!

2. Story - The story was easy to follow and was fun to read. It's ridiculous, but has that superhero charm to it still.

3. Structure - Some of the formatting was off. Mainly the parenthetical and character introducti...
Okay so I loved the concept. Technically it could be a bit Hancockish, but it still works really well. I actually was laughing out loud a couple times while reading the dead dog bit. Although I don't know if that's been done before either. This should be either a feature or a longer script though in my opinion. That is if it were to work because technically the story is starting to become more of a thing which means it could get tired. There is n...
Recommended for You A boy puppet experiences the "side effects" of puberty. This causes the "journey of shame". Where he ends up?...Who knows! Kaitlynn Dawn Prescott is one week away from a wedding she had in her mind since she was 15. Every thing is set. All that's left is her fiancé and groomsmen to fly from California, and her step father from Puerto Rico. What could go wrong? It's Sunday, September 10, 2001. A genie offers an antiques dealer three wishes but the man soon begins to suspect the supernatural offer may have some very serious strings attached.