 Craft of Five
television
Five young, starving, artist, roomies trying to 'make it' without killing each other in the process.
1 Reviews | 31 pages | 3 years ago | Draft 1
Summary
KIANA PORTER is trying to improve her life by moving closer to Hollywood and improving her skill and network of possibilities as a painter. At 27 years old, she feels her life slipping away and her muse is on strike. With a couple of friends, JUSTIN BLAKE AND MADELYNE ROMASKOYA, and a little luck, she finds an apartment that they can almost afford. The problem is someone else has also leased the apartment on the same day and is already moving in. She doesn't need any more luck like that.

As it turns out, they need the extra renters to afford living there, so they all move in together. However, ANNA VILIANO, who also leased the apartment, thinks she should be the leaseholder, which Kiana thinks that she should. This sets off a chain of reaction that has the two girls trying to win allies for their cause, while the other three, which includes RUFUS JABEEN, really don't care. They just need a place to live.

Kiana finds out later from the 67-year-old, widowed, landlord, MRS. CHULMSKY, that the previous tenant, ED CARLSON, died in her bedroom. He later makes a night-time appearance, reminiscent of "A Christmas Carol", giving advice about her situation and what she should do about it. She tries to trick Anna to take over the master bedroom in exchange for giving up her lease. Anna refuses.

In the end, they take a vote. Kiana wins, 3 to 2. She gets to keep her lease. Later, Kiana, in a nice gesture (because of her haunting experience), says Anna can keep the lease. Anna was also given some friendly advice by the other tenants to let it go. So, she does. Kiana retains her lease. The two girls are now on "friend" status.

The five, twenty-something tenants are as follows: Kiana (painter), Anna (writer), Justin (musician), Rufus (actor), and Russian immigrant, Madelyne (model). Each has an actual job, but work full-time trying to find success. Kiana leads the charge.
Industry Reviews
Peer Reviews
A lot of potential to be a network sitcom that falls short of it's goal of illuminating unique characters or see them go through real change. The problems of finding housing in LA were there but the struggle ultimately fell flat through lack of development. The one-note characters had some catchy dialogue, but it was all they brought to the table. I could barely tell them apart other than their professions which in and of themselves weren't very...
Recommended for You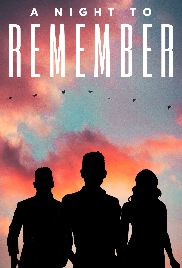 (This is the 2nd episode in a series) Follow Rosh and his friends during their high school homecoming, as they recount their events to find out when Rosh meets his crush. Gay teenage romance A new swing is installed in the school playground and all the kids are dying to use it, turning the playground into a post-apocalyptic wasteland.