 The Enclave
television
A series focusing on an American enclave accessible only by land through Canada that is increasingly dependent on its neighbor yet fervent on retaining its uniquely American identity
0 Reviews | 12 pages | 3 years ago | Draft 1
Summary
The Enclave is a fluke of history and geography. It's a five-square-mile dot of land that hangs down from British Columbia with the Salish Sea on all other sides.

By land, visitors and residents must pass into Canada, clear customs, drive twenty-five miles in another country and re-enter the US using a passport to proceed. Because of its relative isolation, it's a refuge for people in the US Witness Protection Program, people who want to get away from it all and a place for Canadians to park their money in US real estate.

The show deals with the characters who choose the place to smuggle drugs, sell expensive property, enforce the law or run away from their pasts.
Industry Reviews
Peer Reviews
Recommended for You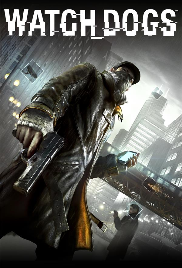 This show is a prime-time, hour-long, crime action-adventure drama about a street-smart hacker who loses his niece to an assassination attempt in 2012 and will use all his tools and his phone to take over a new operating system in Chicago to hunt the criminals responsible. Against impossible odds, Gatito will try to change the unjust law that has condemned him and his loved ones to a hopeless life. As this happens, a governor obsessed with scapegoating immigrants rises to power, corrupting institutions and targeting Gatito himself. A 16th century executioner must face the consequences of yet another botched execution, all while avoiding to be a pawn within a secret organizations game.