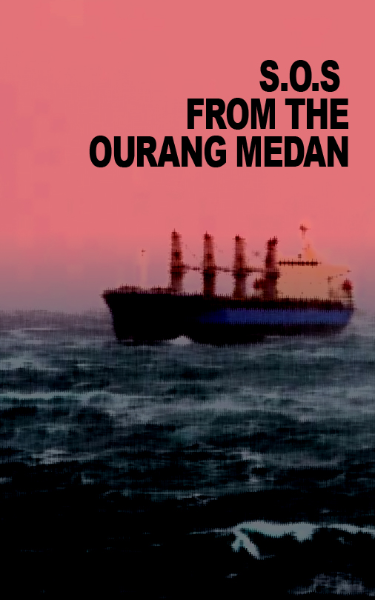 S.O.S From the Ourang Medan
short
A MayDay call goes out from the Ourang Medan. It's haunting message gets the attention of the near by Silver Star who comes to offer aid.

Nominee
Draft #1
2 Reviews | 14 pages | 10 months ago | Draft 1
Summary
Based on a the urban legend.
The Silver Star intercepts a haunting MayDay call from the near by Ourang Medan. When the crew of the Silver Star board the Medan, they find something far worse than they could have expected.
Industry Reviews
Peer Reviews
Here were my thoughts on your short script:

1. Concept - It's nice to see your take on an urban legend and recreate it with your own style and such. It paid off in my opinion here.

2. Story - Although the story is good and fairly simple, it ended almost exactly how I thought it would. As I've mentioned before though, this could just be a nitpick thing of mine as I watch too many movies.

3. Structure - I'll leave this as is since your str...
Working on your horror story or screenplay can be a frightening prospect. By horror standards, your screenplay is excellent. In his book, Steve Neal provides a detailed description of these criteria. As explained by Steve Neal in his book Genre & Hollywood, horror films must follow a four-layer plot; starting with "start", followed by "discovery", "confirmation", and "encounter". You must have the characters in your story discover something new....
Recommended for You A disgruntled husband plans his revenge on his family while someone makes plans for him. The avid reading of the Book of Evils makes Tom to experience a nightmare. He is saved from that sleep by the calling of his name by Sarah and his neighbours A college student is forced to take 8:00 AM classes for the first time in his life. He soon learns, however, that the consequences of sleep deprivation are far more serious than he could have ever imagined.