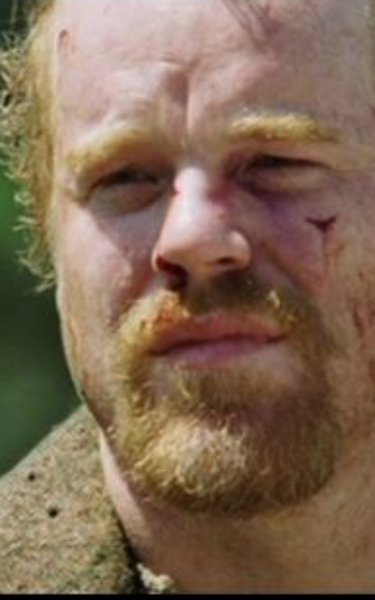 Justice for the Damned
feature
An ex outlaw turned overweight farmer discovers his old comrade is still alive, and sets out across the chaos of the dying west to confront him.

Nominee
Draft #1
1 Reviews | 112 pages | 2 months ago | Draft 1
Summary
Justice for the Damned Synopsis

Steve Davis lives a peaceful life as a farmer with his wife and son, William, but his outlaw past troubles him. Upon receiving news that a man named Bill Fuller is alive he abandons his family to meet McMasters. McMasters owns a vast mining operation and wants to hire Steve to kill Fuller. Steve agrees, but mainly for unspecified, personal reasons.

Steve is accompanied by one of McMasters goons, Goliath, but he gives him the slip and has a run in with Fuller's men before fleeing the mining camp.

Goliath and one of the men, Mick Gilligan, catch up with him. Steve gets the upper hand, kills Goliath and wounds Gilligan. After torturing answers out of Gilligan, Steve learns Fuller has the telegraph in his camp. Gilligan escapes but is shot by William who has been following his father.

They reach a town and have a run in with a local gang, first over a young prostitute called Eleanor, then over a black cowboy called Hawthorn, who tries to get help after his cattle train was attacked. The locals laugh at Hawthorn who draws on them and it is only with Steve's intervention that they escape, along with William and Eleanor.

Hawthorn reveals his cattle drive is near a telegraph line, which Steve hopes to follow to Fuller's camp. At the camp a Paiute named Togo offers assistance but Steve makes it clear he wants to go alone. Hawthorn, William and Mary insist on coming all the same.

They reach a trading post, run by a lone, old man called Sigurd. He tells them a storm is coming and they should delay, but later that night, a group of Fuller's men come. After a tense battle, with the assistance of Togo who has followed them, Steve's gang survives.

But Steve decides to go alone and sneaks away. Togo catches up with him and the two cross the mountains to the badlands. As they camp overnight they consume hallucinogenic cactus. Steve has a fever dream and wakes to find himself lost, his horse, along with Togo and any site of the telegraph line.

After a strange encounter with a lion, and a dwarf, he is taken to a crashed circus train, where amongst the dead and injured, the survivors barbecue exotic animals. Fuller appears with his gang demanding compensation from the circus owner for trespassing on his land. He wants the Dwarf as payment but the Dwarf offers him Steve.

Steve is taken back to Fuller's ghost town. Togo, Hawthorn, William and Eleanor attempt a rescue but the Paiute is killed and the young ones captured.

Bill has Steve tied to a scaffold and after a major revelation and the mutilation of William Hawthorn comes to the rescue, blowing up half the town with dynamite.

Steve is left to confront Bill but after another revelation, Bill let's Steve kill him. Steve returns home but his relationship with his son is ruined and he will always be haunted by his past.
Industry Reviews
Peer Reviews
"Justice for the Damned" is an interesting script; a callback to dark, gritty westerns with morally dubious characters sprinkled with more modern sensibilities. The underlying world of the story, intriguing characters and the inciting incident are really strong but, as the plot advances, the lack of depth starts getting increasingly noticeable. By the end, those characters and plot that appeared full of potential and mystery are revealed to have...
Recommended for You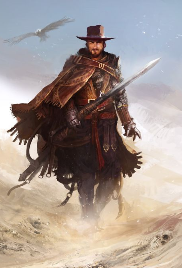 A Stranger with a sword and a Native American priest journey through Hell. Christmas celebration seldom comes with unexpected challenges. But through courage, Sean, Frances and others savor the bliss of the season.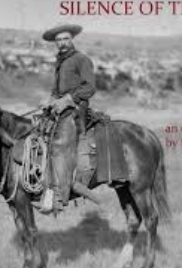 In 1834 Texas, a wealthy Mexican landholder is threatened by Anglos and he must defend his family and property from the Texas Rangers and Texas government to avoid abandoning his land.