 Witches (Pilot Episode)
television
An unlikely ragtag team of witches find themselves brought closer together as they gain custody of the child of one of the kingdom's most powerful and fearsome leaders.
Summary
Martha, Liliana, and Bubbles are three witches who share a tiny cottage in Scarebird Woods. As far as witches go, they are in no way exceptional. Nothing to bat an eye over. Yet everything changes when Martha stumbles upon a lost baby in the woods. The trio quickly find out the baby belongs to one of the kingdom's most feared and powerful leaders, the Cloud King.
Industry Reviews
Peer Reviews
Recommended for You 80 years after the Calamity, the event that nearly wiped out humanity; a chance encounter at a high-school assembly between one of the worlds leading scientists and a group of genetically mutated teenagers culminates in an unlikely dynamic being formed. Shape-shifting into high gear!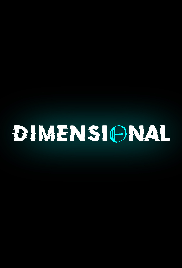 I dont know what this is