 Man on the Phone
short
A careless young man finds his life falling apart after encountering a mysterious hooded stranger.

Winner
Draft #1
9 Reviews | 36 pages | 3 years ago | Draft 1
Summary
Jonathan Brooks is an irresponsible man whose life is slipping through his fingers. To makes matters worse, a mysterious stranger in a hood begins to follow him around town, always appearing to be talking on the phone. As Jonathan struggles to find his place in the world, the hooded stranger appears wherever he least expects it. He slowly begins to tear apart Jonathan's life bit by bit, eventually forcing him to confront a deadly old secret.
Industry Reviews
Peer Reviews
Recommended for You A teenager who has struggled with powerlessness his whole life receives an inheritance that changes everything After discovering her inner psychic power. Shelby seeks revenge on her high school enemies while forfeiting her self-control.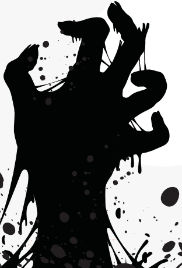 Two women do what is necessary to survive a pandemic.