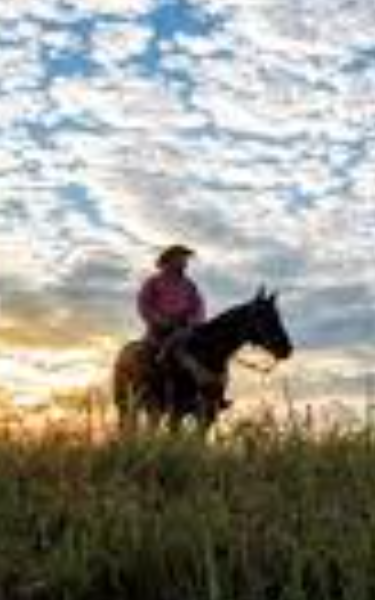 Three Flags over Santa Gertrudis
feature
A wealthy Spanish family fights to preserve Spain then supports an independent Mexico and finally defeats Santa Anna at San Jacinto in order to protect their lands, property and legacy.
1 Reviews | 91 pages | 11 months ago | Draft 1
Summary
Three Flags over Santa Gertrudis
The sequel to Legacy. Part II of the Hernandez family trilogy.
The year is 1796 in New Spain's northern province of Tejas. Don Diego Hernandez is attacked by a mountain lion on his way to La Bahia. It takes three days for his son, Isaiah, to find him and save his life. He eventually recuperates and makes it back to San Antonio to fulfill his many responsibilities. Eight years later he dies with his family by his side. The Hernandez family is now one of the wealthiest families in all of New Spain. His four sons are now in charge of the two largest ranchos in Tejas: Santa Gertrudis and La Parra. During the Battle of Medina, the two oldest sons are killed. Lorenzo becomes the alcalde of Santa Gertrudis and Alejandro now controls La Parra.
The Hernandez family continue to increase their lands and property and are known as true Spanish patriots. As Spain becomes more apathetic to its New World territory, Mexico, the desire for Mexico to secede from Spain begins to grow. The Hernandez family, especially Lorenzo, find it very difficult to support Mexican independence. He lost two brothers fighting to preserve Spain. It becomes apparent that in order to protect their land and property and their father's legacy they must join Santa Anna and support Mexican secession. Not long after Mexico wins its independence, Santa Anna reverses his political views. He no longer supports liberty and justice and decides Mexico would be better off with him as a ruling dictator.
Once again Lorenzo and the Hernandez family face a dilemma. Support Mexico or fight for Texas independence with the Anglo Texians and Tejanos. They become convinced that the only way to protect their land and property and their father's legacy is to fight for Texas independence and defeat Santa Anna. Lorenzo, as the patriarch of the Hernandez family, tells his family that they will not help to defend the Alamo because he knows Santa Anna will win with or without them and that Santa Anna will take no prisoners. Santa Anna's army kills all fighters at the Alamo and Goliad. Lorenzo's good friend, Juan Seguin, tells him about the massacres. The Seguin rancho has been destroyed and his father Don Erasmo Seguin and his mother were missing.
Seguin pleads for Lorenzo's help. Lorenzo believes that Santa Anna must be stopped and informs his family it is time to join the fight. Juan Seguin and Lorenzo are made captains by Steven Austin. They put together the only all Tejano battalion to join Sam Houston at the Battle of San Jacinto. The Hernandez family plays a big role in the defeat and capture of Santa Anna. After the battle, Alejandro tells his brother, Lorenzo, that his family has been through enough and he is taking his family to establish a rancho in a safe place south of the Rio Grande. Alejandro abandons the La Parra rancho and moves to Mexico. Domingo, Lorenzo's oldest son, becomes the alcalde of the La Parra rancho. The family celebrates having successfully protected their lands and property and the legacy of Don Diego Hernandez.
Industry Reviews
Peer Reviews
Concept- Great use of an underused period of time and location. Very little stories show history from a Spanish oriented POV around this period of time. I enjoyed being able to see a well known event such as the Alamo being told from a different point of view and I think that audiences will as well.

Story- Again, much the same as your concept, I think the story is incredibly unique and engaging. Very well done. I think that the story overall...
Recommended for You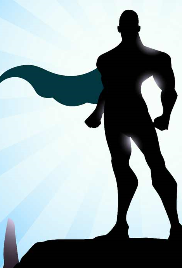 Steve Nichols is full-time struggling actor propelled into self-made reputation of crimefighter after besting would-be mugger on subway car in full costume...and in full view of adoring and awestruck public. The Adventure gets deeper with Garrow and His brothers. Has SVF finally met his match?