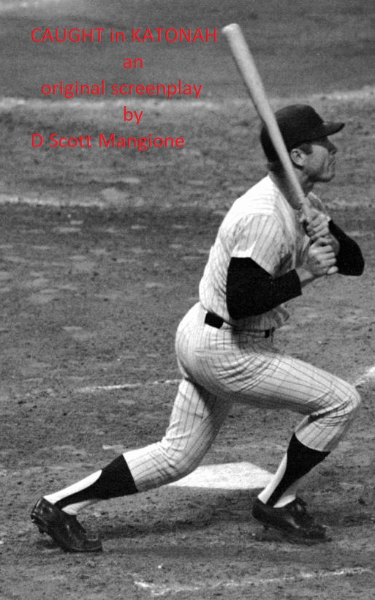 Caught in Katonah
feature
Trapped in his hometown because he has to support his family, an impoverished teen-aged boy in 1956 New York must find some way to escape and see the world.
1 Reviews | 120 pages | 1 year ago | Draft 1
Summary
It is 1956, in Katonah, New York. TONY CAVELLI, 15, delivers papers and works as a caddy. His father has not been able to work so Tony and his brother SAMMY, 17, must support the family, including his two sisters THERESA, 14, and ROSE, 13. Sammy buys a car and then moves out, leaving Tony as the sole provider of the family. He decides to try out for the baseball team hoping to become a pro. He beats out, STEVE CAMPBELL, 16, for the starting pitcher position and creates an enemy. Steve threatens to beat up James to get Tony to quit the team. Tony becomes a janitor to make more money. When Tony doesn't quit the team, Steve and his friends beat James to a pulp.

Tony decides to quit the team until he hears how his father got stuck in Katonah. He stays on the team to avoid wondering what could have been. Since Tony is the pitcher for the baseball team, he leaves St. Theresa's and goes to John Jay High School. James follows him. Tony leads his team to the championship game. He wins it by pitching a no hitter. Steven decides the way to get Tony off the team is to introduce him to the wild side. Tony is awarded two baseballs signed by the Yankees for pitching two no hitters in a single season. Tony becomes a track star running sprints. He is offered scholarships by several colleges. His popularity leads to James feeling like he's losing his best friend.

Tony finds out he has been chosen for the exhibition team that plays baseball all over the world and he gets paid so he turns down the scholarships. A train comes while Tony and James are walking over a lake on the railroad tracks. They are forced to jump in the lake and James drowns. At the funeral, Tony decides that the only thing that matters is making money. He starts to bet on drag races with Steve. He finds out his mother and sisters can't afford to buy a new dress or make-up. He gets a job picking blueberries and one loading bales of hay. He takes a job as a look-out for some guys breaking into parking meters. He gets arrested.

BUFFALO BOB, 38, a manager for the team, bails Tony out of jail. Tony quits school and gets a job at an upholstery factory. He works on a road crew. Buffalo Bob picks Tony up at the hayfield. He tells Tony he's off the exhibition team and the school team. Tony finds out the judge will accept military service over jail. Tony starts the enlistment process. Tony gets arrested again because he and his brothers were caught beating up some boys who assaulted their sisters. Fortunately, the charges were dropped. Buffalo Bob and Tony's entire family go to court with Tony. The judge allows Tony to join the Air Force instead of going to jail. As Tony boards the train for the Air Force, his eyes dampen from the sadness but his slight smile reveals his anticipation.
Industry Reviews
Peer Reviews
The description is well written and vivid. That is definitely the strong suit of your script and your writing. The idea is simple but solid, but I think the script lacks focus. You introduce and try to give characterization to too many characters. In the end, the characters are never developed beyond a superficial level.

The pacing felt slow throughout. From page to page, there was rarely any plot developments that would have kept me reading i...
Recommended for You Three city punks in the 1980s flee to the country to escape mob retaliation.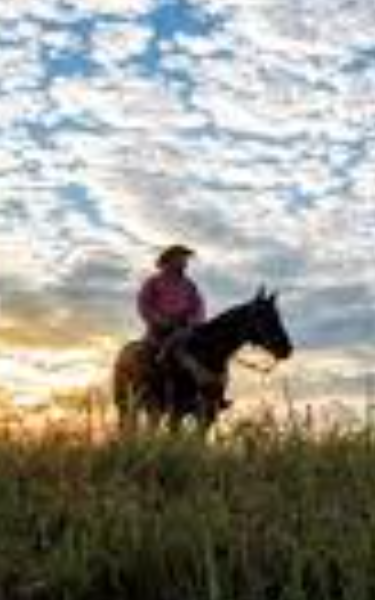 A wealthy Spanish family fights to preserve Spain then supports an independent Mexico and finally defeats Santa Anna at San Jacinto in order to protect their lands, property and legacy.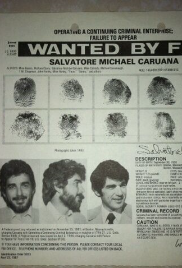 True story of Connecticut businessman, Jim Steffman, who is inadvertently pulled into the world of the Gambino and Patriarcha crime families after befriending a man named John Hurley...America's most wanted man.