 World's oldest virgin
short
A mentally ill woman hears voices in her head and acts on it.
2 Reviews | 9 pages | 2 years ago | Draft 1
Summary
She is mentally ill and she hears voices. It's all a game to her and she likes it that way but she soon discovers that the voice is not the one she wants to hear from.
Industry Reviews
Peer Reviews
An original concept that can be explored further - a woman in conversation with the voices in her head. The script was full of suspense and relatively easy to read, and I found myself wanting to reach the end to find out what happened to the protagonist.

However, the purpose of having the woman converse with a voice in her head was unclear to me. I went into the story expecting that the woman is in frequent conversation with the voice in her...
My thoughts on the script:

1. Concept - The idea of having a mentally ill person listen to that voice in their head is nothing new, but the fact that it was an old lady rather than someone younger was kinda funny.

2. Story - There's almost no story to follow along with here other than the fact that the old lady hears a voice that wants her to wait until the perfect moment for a husband to come to her.

3. Structure - The formatting was go...
Recommended for You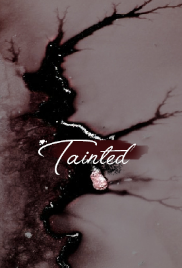 Another day in London another bloody corpse. A florist wants to win a gardening contest but is sabotaged by her neighbor. Ben, bullied kid with a depression disorder, faces life's challenges.