 SVF: Reborn (First 15)
short
Slaying demons and kicking ass are his specialty.

Winner
Draft #1
12 Reviews | 15 pages | 1 year ago | Draft 1
Summary
After demon-slaying anti-hero Shadow Vile Figure (aka SVF) has taken down and defeated several strange and unusual monsters, Mayor Griffon tasks him to protect his niece, Veronica, as she has become the number one target of the world's most feared enemy: Satan himself.

Rated R for frenetic sequences of strong bloody horror violence and gore throughout, pervasive language, sexual content and some drug references.
Industry Reviews
REBORN is a script with an interesting world and a great genre blend of horror, supernatural, and noir. It's got a great, intriguing main character in SVF, and shows a dark and bloody world while hinting at high stakes, but does need clarity on a number of points.

Firstly, is SVF protector of all humans or specifically of Veronica (I would advise against both as that will muddy the water and split the audience's attention). Secondly, what are...
Peer Reviews
Recommended for You In the snowy nights of Gotham City, Criminals would always take the chance of having money. and no one would stop them, except for... Batgirl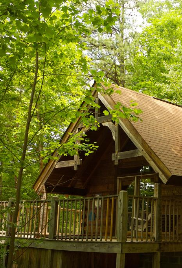 Welcome Liam To The True Haven Bond has a wild adventure ahead of him with his arch nemesis Blofeld.