Summary
Penalty for Revenge is a short story about a young girl 16 years old named Brittney, who is subjected to sexual abuse by Ben her mother's live in boyfriend. Britney gets pregnant and she is forbidden to talk about the assault, or the pregnancy or Ben tells her that he will kill her mother. Britney's mother travels a lot because of her job giving Ben the perfect opportunity to be home alone with Britney.



Britney is a dancer and attends a school dedicated for dancers. Mr. Pierre her dance instructor notices that Britney has been out of school for four weeks and she is having a problem stretching in his class. When he goes to touch her leg to help her stretch Britney becomes really defensive and leaves the class. Mr. Pierre calls Britney's house and asks Ben if he can come and talk to him and mysteriously disappears.



John who is Britney's friend finds out that Ben has been sexually abusing Britney and made her pregnant. He is furious and tells Britney he wants to kill Ben because of what he's done to her. Britney has another idea and talks John into kidnapping Ben and taking him to a secluded house where they can make him suffer the way she has.



Britney is accused by her principal at school for having something to do with Mr. Pierre's disappearance and Britney is arrested. Isabel Britney's mom goes to the police station and talks to Britney and asks about what happened to Ben because the police found Ben's blood in the living room of their house. Britney at first denies knowing anything about Ben's disappearance but eventually tells her mom that her and John Kidnapped Ben and were holding him at an abandoned house in the woods.



Isabel talks to a police officer in the police station and the police officer said that Ben was found dead in the abandoned house. Isabel screams and hits Britney because she is furious that Ben is dead. Isabel tells Britney that she wants nothing to do with her anymore and Britney tells her mother that Ben had been sexually assaulting her and that is why her and John kidnapped him. When Isabel tells Britney that Ben is dead Britney denies that her and John had anything to do with his murder.



Britney is immediately taken to night court where Brian her court appointed lawyer notices that she has bruises on her upper thighs. Brian tells the prosecutor and the Judge that Britney has been being sexually assaulted by Ben they still won't drop the charges. They then tell Britney that she is also been charged with the murder of Mr. Pierre that was found buried in a wall in the basement of her house.



Now it is up to Isabel to find John to prove her daughter's innocence and Brian Britney's lawyer tags along to help her.



This story is fictional but has some truth because normally rape victims are threatened by their assailants who threaten if they tell they will do some bodily harm to someone that they love.
Industry Reviews
Peer Reviews
Normally, movies that revolve around the rape/revenge theme are nothing but misogyny and feminism in worlds where all men are evil or some ridiculous stuff like that. The route you took was for sure a different take on this particular theme. I'm glad it wasn't extreme like "I Spit On Your Grave" or unrealistic and outright ridiculous like the more recent film "Revenge" from 2017 (2018, USA). Here are my thoughts on the five main points:

1. Con...
Recommended for You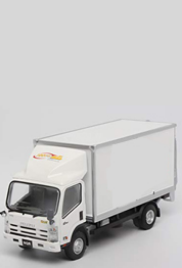 Two friends, Danny and George, take a delivery job and get more than they bargained for. Reality comes crashing down when middle-aged photographer Nora and her young male model are caught trespassing. A Jewish man in Germany in the 1930s reminisces about the past as his settlement gets raided by Nazis