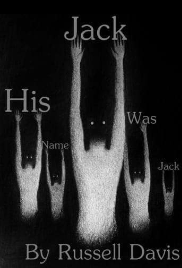 Jack
feature
Fake ghost hunters must prove the ghost behind "The Man With Hell's Eyes" photo is real so they can receive a million dollars from their network before one of their own dies of cancer.
1 Reviews | 83 pages | 2 years ago | Draft 1
Summary
Wendy and her team are ghost hunters for an "All Day/All the Time" reality network. Wendy was sent to investigate a picture that allegedly kills anyone who looks at it. She returns home with information about the man in the picture dubbed "The Man With Hell's Eyes." His name was Jack and he died a painful and agonizing death due to the disease that ate him from the inside out. Her boyfriend, Dave, informs her that he has been diagnosed with stage two cancer and asks if she still wants to continue the investigation.



Three months later the cancer has progressed to stage four and Wendy has run out of options. Her boss, Hector, learns the location of the physical site of the web host. Against her wishes Hector tells her to take her team and Dave to the abandoned home and catch the ghost on tape so they can receive their payment of one million dollars, making him the C.E.O. of the network. Once her team gets there the ghost of Jack wastes no time playing mind games.



One of her crew members is badly injured and they want to leave, but Hector reminds Wendy of her debts. He sends a doctor there to look after the team, but he and Hector have evil intentions in mind. As Dave passes on to the afterlife he learns the truth about Jack and his real intentions. Dave has to try to change Jack's mind before he kills Wendy's entire team and walks with him to the afterlife.
Industry Reviews
Peer Reviews
Here were my thoughts for your script:

1. Concept - Supernatural horror of any kinds is hard to make original or fresh nowadays. I liked the twist of the people being led by a dumb and greedy producer from in his own house hiding away.

2. Story - The story, although being decent enough to remember, was fairly predictable in my opinion. I'd throw in more twists and such so it's not too predictable.

3. Structure - The script was pretty eas...
Recommended for You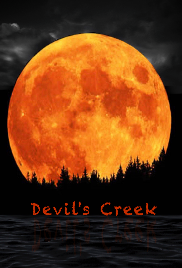 Two DEA agents chase a suspect into the forest and stumble upon an urban legend, now they must survive the night and expose the terrifying truth behind the urban legend.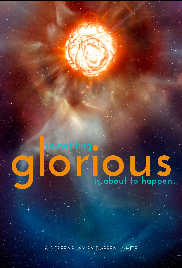 A traumatised ex-soldier, awakes stranded on a space station with six strangers, their memories wiped, orbiting a star about to explode in a deadly supernova. To escape, he must unravel a dark mystery in a frantic race against time. A young man who survived a horrific childhood abduction hasn't dared leave home in 15 years, so his brother and an ominous doctor devise a plan to scare him out of his house, but when bizarre things start to happen, is it the work of his brother or is he beginning to lose his mind.