 Anima
short
A struggling young man comes to a realization about life.

Nominee
Draft #1
2 Reviews | 5 pages | 11 months ago | Draft 1
Summary
Tyler comes to a realization about life through his reading of philosophy (101 mind you) and makes a rash (?) decision because of it.
Industry Reviews
Peer Reviews
Here were my thoughts on your short:

1. Concept - It's not a very strong concept in all honesty. However, it's up to you to either leave it as it is or actually do something different with it and improve upon it.

2. Story - There's not much of a story to tell here except for a guy named Tyler giving a monologue after reading a document. It basically feels like it's the opening scene to a movie, or a documentary even.

3. Structure - The s...
I like where this story is going so far. The character really takes a look inward and makes decisions for himself accordingly. The first thing I wanna bring up is in the beginning he talks about life and death and in the end, he talks about no longer doing a short film. I think with that you can make it something more dramatic that adds tension to the plot because it sounds like he's simply struggling with writing a script. When you get to the mo...
Recommended for You In the height of the pandemic, a man is stuck abroad from his family having to entertin his spoilt child via video call in a bizarre and twisted fashion.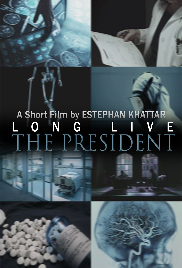 In a revolutionary time, Sahar, a young nurse, finds herself face to face with the old dictator ruling the country after he fell ill and stepped into her emergency room, and must choose between saving him or killing him to save her country. Two strangers get more than they bargained for when a man gives an unknown woman a ride.