 The Broken Mirror (The Nigerian Version)
feature
What ought to be a blissful marriage between Bode and Cynthia turns out to be a divorce situation and a nightmare to their twin daughters, Shade and Joke
0 Reviews | 82 pages | 1 year ago | Draft 1
Summary
As the title suggests, it is a story that reflects on the aftermaths of a couple's marital failure. Like a mirror-unveiled reflection, it makes obvious the consequences of divorce as affecting the well-being of its 'products'; the children. The Broken Mirror is a family-based fiction that uniquely orchestrates certain peculiarities known as twists. The Twists constitute the bedrock of this material. The tragic story is hinged on the stretch of twists that linger as a result of marital breakdown (divorce) from the time of parents to the existence of their children as adults.
An account documented by Raheem, friends with Joke, who was a twin sister to Shade and whose diary birth the story title, the divorce that eventually ended the marriage between Bode and Cynthia, parents to Shade and Joke , was mirrored in the lives of their two daughters who did not leave to enjoy their relationships.
The state of Bode's anomaly triggered great disarray in his family as incessant quarrels and fighting became the order of the day. Consequently, Cynthia's divorce suit, as assisted by the legal luminary, Ken, whom she later got married to and who took Joke as his 'daughter', located to Calabar, where she would spend the rest of her life. Bode decided not to marry till his death to take care of his only possession, Shade.
With the mental excruciations Bode faced because of Cynthia's action, he instructed Sophia not to mention names of Joke and Cynthia because he 'lied' they weren't alive! Shade had no idea that her believing in what Bode told her would cost her life and that of her newly-wedded husband, Emeka, in future. Joke, on the other hand, was raised by Cynthia inCalabar. And in the absence of Ken, a legal luminary, who left her to a place nobody would know his whereabouts, Joke grew up hating her father and twin sister. In time, she would cause a wiping out of a generation but not live to tell the story!
Bode died of protracted Leukemia and Cynthia passed on as result of cancer. Attorney Ken's whereabouts were never known. Joke grew up angry and looked forward to the day she would get her pound of flesh on Shade who enjoyed the best of her father's favor. Emeka wouldn't know what went wrong but knew when he's life was taken away… Raheem lived to give his account of the story from the evidence he got from the deceased Emeka…
What should be the cross for the conspirators behind Bode's joblessness became an immediate opener for his life-long problems. What should be Bode's compensation in return for his wasted years was declined because of he vowed never to return to it. What Cynthia thought would be a lasting solution to her worries became a nightmare (no thanks to Ken's disappearance!). What Shade thought was true about her father's claim about the whereabouts of Cynthia and her sister would spoil what was on the verge of being a true success-her marriage to Emeka. Emeka's inability to discern the ugly event coming ahead cost him his whole life!
Why the divorce in the first place? What made Bode lose his job at the hands of his conspirators? How did Joke realize her vengeance? What made Bode and Cynthia live a cat and dog life? How did Joke successfully plan the killing of Emeka but died in the process? What relationship connected these characters? How did Raheem get the evidence from Emeka which he used to account for this story? These and more are questions asked and can only be answered if there is a finding-out!
Industry Reviews
Peer Reviews
Recommended for You The hardships Sidnie and his mother, Hattie endured during his adolescence thread themselves in his every action, paving the way for the heartbreak he goes through when he has to fly home to NY after finding out she's terminal with cancer.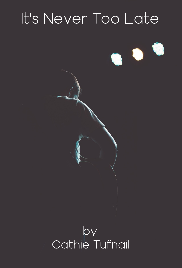 Chris has to lose everything before he can rediscover his musical soul and win back the people he loves When there are the 3 little pigs, there will always be a big bad wolf