 Journey To Love
feature
Journey To Love Though In Search of Love, and a love-lost-but-now-found situation, Tyler's disability and Paul's unending quest for sexual gratification positions them for a respective 'give-up' predicament and lesson learning.
0 Reviews | 51 pages | 1 year ago | Draft 1
Summary
Born and raised in Calgary, Tyler's predicament sought the need for attention of his loving single mother, Grace. Having to raise the wheelchair-bound Tyler for over fourteen years was difficult for Grace, who had two jobs-teaching and factory work. Despite the challenge, she gave her son what the best of companionship. Since birth, Grace made it a number priority of being there for her son, regardless of how busy she was with her job.
Tyler had a successful nursery and primary school education. He wasn't the dull type. His intelligence attracted his classmates to him, though he was fun to be with, only once in a blue moon. His peers, male and female pupils of his class, liked him. Alas, he felt incompleteness-the state of his crippled legs and his wheelchair-bound status. His unhappy mood seldom put at armslenght his friends away from him. But this attracted the attention of his class teacher; he would do his very best to instill in him what he deserved-happiness.
However, this would be short-lived as home for Tyler meant only being attended to by his mom but pushed aside by his neighbors. His mom's efforts to make him 'equal' with his contemporaries, neighbors inclusive, were abortive. As Tyler grew older, his confidence and natural exuberance dwindled when he realized he wasn't able to what able-bodied juveniles were doing. This affected his relationship with his peers, especially the female ones. But someone, who, from childhood, had always accepted Tyler the way he had been, was…Thomas.
It was during his senior years at Calgary Secondary School Tyler saw the need to fall in love…with the opposite sex. Although Thomas would be prove useful to him in a way, his predicament wouldn't help matters! Tyler looked forward to the time in his life when the 'right woman' would love him for who he is, accept his physical predicament, be in a serious relationship with him and possibly work the aisle with him. But the more Tyler searched for her, the more she kept eluding him!

Love: Long Lost But Now Found…The Background
From one girl to the other, Paul had experienced an array of sexual gratification, with each union ending in a rather disadvantageous situation-either the girl is stripped off her dignity, denied what she deserved or physically assaulted. Interestingly, Paul walked away from their 'nets' unharmed because of his influence! 'Identifying' with women at the tender age of twelve, Paul had been in fruitless relationships with twelve ladies before he met Tania at twenty one; Maureen, Cynthia, Antonia, Linda, Danielle, Katherine, Edwina, Knowles, Twain, Sharon and Faith. He had a free ride with them until her met Tania…
Tania was the only girl Paul had the longest years of relationship with. It was after three years of enduring the pains he inflicted that Tania called it quits with him. Paul looked forward to engaging Andrew, his good friend of seven years, to a thorough discussion concerning his fall-out Tania and his likely involvement in the demise of his relationship. But Paul was in for a big surprise…a surprise that would bring about this: "love: Long Lost but now found!"
Industry Reviews
Peer Reviews
Recommended for You Worlds most unlucky man finds luck, loses it and must fight to get his life back. Betrayed and forsaken Lynn Logan succesfully escapes from the women's prison with two fellow inmates seeking overt retribution.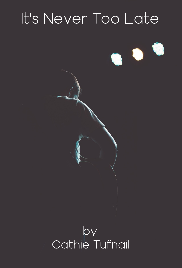 Chris has to lose everything before he can rediscover his musical soul and win back the people he loves