Summary
3 friends, Nicholas, Thomas, and Colin, decide to rob Thomas' boss, but this won't just be any type of robbery, no. these cunning and witty men are going to steal his favorite pen, why? because pen's aren't worth anything so they won't end up in jail. or will they?
Industry Reviews
Peer Reviews
The story is simple and COULD have potential. But we don't get to know any of the characters -- they're all cardboard cut outs. Hard to discern one from the other, no distinct traits or ways of speaking.

Also, we spend a lot of time on William Sutton, giving him that grand introduction to his framed picture on a wall. But where was the picture hanging? His only purpose was to inspire the three friends to rob Thomas's boss of his pen.

I do l...
Recommended for You A young man struggles to make a positive impact when tragedy befalls his family during a time that would otherwise be joyous.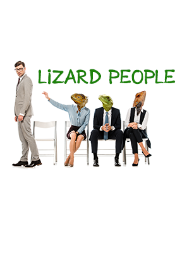 A paranoid salesman believes in an alien conspiracy to replace him and his co-workers with lizard people intent on terraforming the planet to better suit their reptilian species. A clown looking for a kids birthday is harassed by a homeless man.