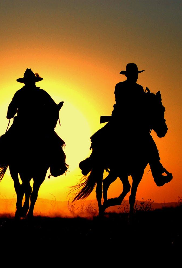 Sinnerman Ep.1 - Freedom, An Old American Art
television
The travels of a lone bounty Hunter in the dead winter of Mississippi, far from civilised land, hunts down his old slave overseer in the search for answers.

Winner
Draft #1
0 Reviews | 66 pages | 1 year ago | Draft 2
Summary
On the outskirts of the town of Hill Top, post-civil war Mississippi, Red, a thought to be dead bandit, tracks his old slave overseer, Mr King, in the hopes of finding his son, who was sold to another plantation when he was just a child.
Industry Reviews
Peer Reviews
I think the overall concept of the film is pretty interesting, having a robber in the old South befriending another person while on a mission to commit a crime. However, with that said, having African - Americans as the main characters in this kind of setup, while interesting and gives a different point of view, can be very risky and controversial if you don't portray it correctly, especially considering that it takes place after one of the darke...
This is a really interesting pilot, and though I have some notes on plot and structure, I'm conscious of the fact that this is supposedly a true story, based on the caveat you put at the beginning - therefore, I will give you those notes but won't be as much a stickler for these two things as I tend to be.

Overall, very well-written, full of interesting characters, good dialogue, and good heightening of stakes. I'm curious to find out how Red'...
Recommended for You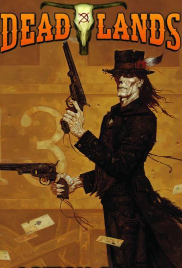 when an undead plague is unleashed on a small western mining town, a band of outlaws must travel across a developing America full of supernatural oddities to find a way to stop the forces of evil. top secret