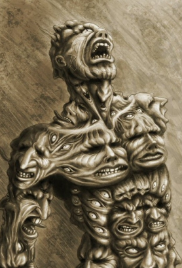 9-20
short
A crowd is looking in the cave and are visibly scared the audience does not know what is in the cave and what could've made the crowd so stirred up

Nominee
Draft #1
1 Reviews | 5 pages | 2 years ago | Draft 1
Summary
A crowd of civilians surround a cave of that I harboring something horrifying. And one unknown man is about to solve the unknown problem.
Industry Reviews
Peer Reviews
I must say, your sense of story is really good. I was not bored reading this short piece. But you write the script like a director. Unless you are actually directing the short I suggest you take out all of those camera angles and leave it up to the Director. But it does show that you know exactly what you want and how the shots should be direct, the production of the piece is firmly in your head. But reading the script is not so immersive because...
Recommended for You When vengeance becomes your only source of redemption.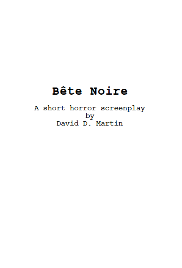 Slimy creatures haunt a young man's life, what to do? The avid reading of the Book of Evils makes Tom to experience a nightmare. He is saved from that sleep by the calling of his name by Sarah and his neighbours