 Journey from Anchorage
feature
Living in a world amidst a prolonged zombie apocalypse, a team of heroes ventures to seek refuge across the savage landscape of Alaska.
0 Reviews | 108 pages | 3 years ago | Draft 1
Summary
The story follows Damien, a security officer in Anchorage at a time when the city serves as a crumbling bastion against a zombie outbreak that's ravaged the world for years. Now a major city, and one of the few left, the weight of Anchorage's significance is proving too much as riots and anarchy reign. The violence takes the life of Damien's beloved wife, Annabelle, while also dropping him and his best friend Alexy in the path of Elizabeth, a wealthy socialite trying to escape the chaos. With the city slowly deteriorating and a poorly controlled evacuation underway, Damien and Alexy decide to flee the city with Elizabeth and take an epic journey across the rugged Alaskan landscape towards the weigh station town of Lemont; the gateway to a much safer Eastern Russia.
Industry Reviews
Peer Reviews
Recommended for You The inauguration of..best friends in the drug underworld , until Lady Luck changes everything..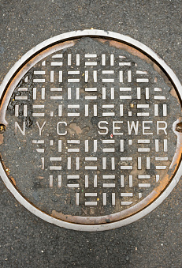 The young turtles must adapt quickly to overcome a foe from their fathers past, who has discovered powerful new weapons for his thirst of destruction. Combining each ones strength, they will undertake their final test to try and save not one, but endless worlds. A man named Dexter and his friends must stop an evil man called The Carnival Slayer from destroying the town carnival