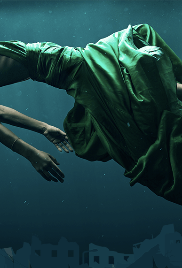 RED RAMROD TREATMENT
feature
0 Reviews | 9 pages | 2 years ago | Draft 1
Summary
The film is titled Red Ramrod and it tells the story of a young lady whose business faces problems because of the choices of another business, this business pollutes the environment to maximise its profit. Every strategy is a move on a chess board as each party must struggle to win. Unfortunately one party has more power than the other and the positions are not balanced.
Industry Reviews
Peer Reviews
Recommended for You Plagued by love obsession and the family disease of alcoholism, Oli has spent his whole life desperately trying to distinguish between what's real and what's not. An immature restaurant worker is recruited by a local Detroit fast food to run armchain s for the Israeli Militia in Iraq and Kuwait. He is persued by a lofty interpol agent who is seeking some evidence against the Mexican cartel in his jurisdiction. A young man suffers from mental health issues while his mother refuses to get him help.