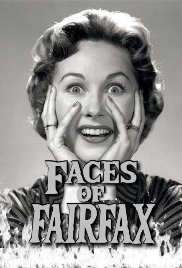 Faces of Fairfax - ep.1 - "Act Like Nothing's Wrong"
television
Teenage Claire Hasley, a sufferer of social anxiety, faces her worst fears in the town of Fairfax, where a once buried malevolence quietly consumes the townspeople and acts out their societal roles.

Nominee
Draft #2
Summary
Claire Hasley, a teenager with a violent past, will be forced to face her fears of everyday social interaction when she quickly realizes the town of Fairfax is not as normal as it may try to seem. She may survive this insanity...if she could only fit in...
***Music from Faces of Fairfax episode 1:
>https://open.spotify.com/user/alexlaing91/playlist/1ypYUvoZG3Ny7gtWYcX1H7?si=Ys8xuAd8QFmFZq5UzTPk9g
>https://www.youtube.com/playlist?list=PL2OqGz6lgRl5Rixwemkd1XUmTH8oPP7op
Industry Reviews
Peer Reviews
This is a horrifying premise. However, the concept should be examined some more. You can take cues from the American Horror Story, Youtube's Shudder and ALTER, Salem, and Channel Zero (anthology series).

There are some fundamental errors in your script. I recommend running it through a grammar program (Grammarly is good), a passive voice detector (https://datayze.com/passive-voice-detector.php), and punctuation/spelling check. There was...
I really want to love this script but it needs a bit of reworking to get it there. I do like it though, but when I dug into it the review, I realized it becomes a bit long winded and there's nothing that is really scary or exciting. It needs something original, maybe more scary or eerie.

The writing is good but the writer just needs to fine tune some of the basics.

I loved the stepdaughter/stepmom relationship on their first trip to school....
Recommended for You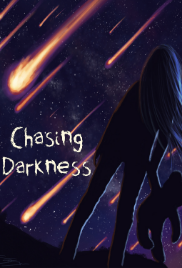 In a small Texas town, an Exorcist struggles to save a boy named Peter from a horrible entity, so gifted 17-year old Muriel Chase is brought in to lure out the demon... and kill it. J. Edgar Hoover and Winston Churchill form an extraordinary black ops agency to rewrite the history of our world's greatest wars.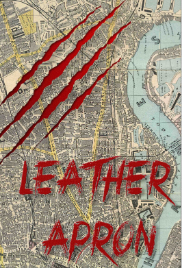 Based on True Events: A London Police detective tracks down an American Doctor with ties to both the assassination of President Lincoln and the first "Jack the Ripper" murder.