 Bekantan! ... or ... Attack of the Horny Killer Monkeys.
feature
When a traumatized cop's wife and daughter are attacked by sex-crazed mutant monster monkeys in the Brunei jungle, he must 'man up' and face his phobias - or lose his beloved family.
1 Reviews | 108 pages | 2 years ago | Draft 1
Summary
A comedy that borders on gross-out, "Horny Killer Monkeys" is actually a pro-feminist narrative with the moral "If you rape, you're just a dirty, stinking ape."
Industry Reviews
Peer Reviews
Charlton's character seemed to change suddenly. You presented him as an uber-leftist revolutionary type but then he suddenly just became a clone of Archibald, just a horny lewd college kid. Maybe I missed something.

Genre. I certainly see the comedic elements, putting a group of misfit and diverse personalities together and letting them play off of each other. It worked for me somewhat. There were plenty of amusing exchanges, but never out rig...
Recommended for You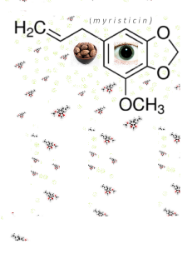 An unconventional therapist who finds he better understands his patients while tripping on nutmeg must now diagnose and cure an apocalyptic disorder known as metapsychosis, as his increasingly psychedelic journey makes it difficult to discern the real from the unreal. Massay, a bullied teen, must survive the night with his friends and family in the Pine Barrens when the Jersey Devil chooses them to be his next contestants in its game of cat and mouse while coming to terms with his abusive father and learning the truth behind the Jersey Devil lore. Based on the video game that never existed, a 1994 underground killer's convention held in an abandoned mall is secretly a slaughterhouse for government gambling.