 Clowntdown to Doomsday
feature
Humanity is threatened when a downtrodden, suicidal clown microwaves PCP as a means of escape, leaving a hodgepodge crew of ill-suited individuals to restore order.
0 Reviews | 128 pages | 3 years ago | Draft 1
Summary
Clowntdown follows the characters of Bubbles the clown who has an amusingly cynical outlook on life as he tries to make it by with as little effort as possible before succumbing to the downfalls of his own poor lifestyle and habits, causing a series of ridiculous events intended to generate as much laughter as possible.
Industry Reviews
Peer Reviews
Recommended for You Three 'greatest generation' women get the help of a local thug to dive into a life of crime preventing foreclosure of their private assisted living home which will, in turn, keep the other residents there from being evicted and homeless. A visionary filmmaker, a corrupt studio, and a mad actor all try to work together to create their magnum opus.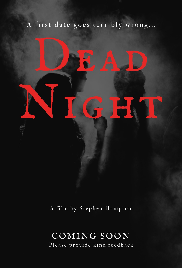 A lonely young student desperate for love finds himself fighting for his life after a psychopathic girl holds him hostage after a first date