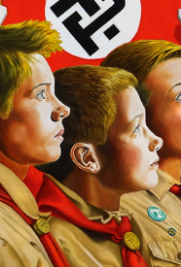 Forever Young
feature
A young German boy falls in love with a Jewish girl amidst a thriving swing culture and the impending Second World War that threatens to throw them apart.
1 Reviews | 70 pages | 2 years ago | Draft 1
Summary
HENRIK BAUER is a young German boy who belongs to a middle-class family in Hitler's Germany. His father and friend Klaus insist on him joining the Jungvolk, a section of the Hitler Youth organization, but Henrik wants nothing to do with it. One day, as he falls down while skating in a public park, a young pretty girl helps him learn the art. He is instantly smitten by her but fails to find out her identity until a chance encounter in a toy shop reconnects them.

Rachel is a Jewish girl, persecuted by the strict laws imposed on Jews by Hitler's government. As an act of rebellion against the stifling laws and her protective parents, Rachel turns to swing music. Rachel introduces Henrik to the Swing Kids, a group of youngsters who admire the British and American way of life and dance to forbidden Jazz music in a clandestine warehouse. As they meet and dance in the Club, they develop a close bond with each other.

Meanwhile, tensions are rising against the Jews in Berlin and tempers are rising high in the Bauer household as Henrik runs away from home after a row with his father. Henrik and Rachel are caught by Klaus who threatens to destroy their future together, and after an altercation, Klaus is killed by Henrik. On the run from the police, Rachel and Henrik seek the Swing Kids' help. One of their helpers, Eric, manages to get them out of the city but they are all betrayed by their driver. Henrik is imprisoned in the Moringen Concentration Camp where he is subjected to hard labor and Rachel languishes in the Ravensbruck Concentration Camp. Henrik dies from typhoid and Rachel dies from weakness. They are reunited in death, together at last.
Industry Reviews
Peer Reviews
I would like to congratulate you on a well-done script. The topic of love is not well said at times of war, there are many but I do believe that during WW2, not all German civilians had a harsh attitude towards the Jews. Sometimes, a single rotten tomato does affect the entire bunch. In the case of the people of Germany, their fate was sealed once it became Hitler's Germany & not for the citizens of Germany. Harsh truths are sometimes too bitter...
Recommended for You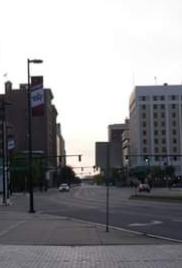 A prolific serial killer preys on innocent children until an FBI agent and one father vow to bring him to Justice.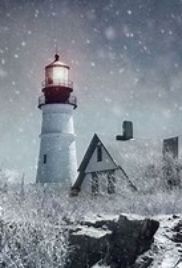 The pandemic continues as Life Training coach Anthem Hayes self-quarantine herself in a Maine coastal town for something she's never had: A White Christmas. Life steps in when Anthem and her assistant Tonya arrive in Maine to stay in Edna's Cabin, owned by reclusive artisan Jacob Calder. A young woman, living in a totalitarian, all-female empire, decides to reject continuing her mother's ruling legacy and joins an underground rebellion aimed at taking down the regime once and for all.