 Psychic Girl
short
An autistic boy falls in love with a quirky girl who claims to be a psychic and their adventures to love
1 Reviews | 10 pages | 2 years ago | Draft 2
Summary
Jak, a autistic college student and the protagonist of this script, is yearning for true friends until Psychie, a girl who claims to be a psychic comes along and befriends him making him go out of his comfort zone and learn about friendship, life, foods, and love. He enters a writing contest which Psychie predicted he would win if he entered and asked Psychie to be his plus one. She runs off. He goes to the reading of the winners and his essay is a declaration of love for psychie who he thinks was not there so after winning he throws out the trophy and the plus one ticket and leaves. When he is about to board the bus she comes after him and tells him a heart wrenching story of her past she had buried and the reason that she had said no and admits she has feelings for him too, gives him the trophy and ticket and says "lets be quirky together" and the screen blanks as they are about to kiss.
Industry Reviews
Peer Reviews
First of all the format of the script is wrong and there are many grammatical errors. I suggest you download a free script writing software like Trelby, as it will make it very easy to correct this. Moving on to the story, it could have potential but it is not quite close to being good at the moment. People with autism don't act this way, the kid you are describing is just a kid with anxiety who hasn't bothered to try new things, if it was autis...
Recommended for You Two childhood friends reconnect for the first time in years, while doing laundry of all things.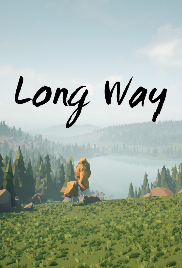 A man without memory uncovers his lost past only to realize that in order to be happy he has to let go. Roslyn looks back on her life while talking to her Nurse, Lauren.