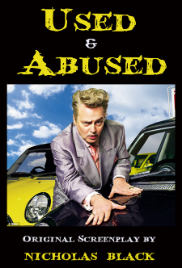 Used and Abused
television
Josh Stone wants to learn the car business from the best of the best, but he'll have to settle for the creeps, weirdos and sociopaths at Sunrise Used Cars... and teach him, they will.
0 Reviews | 41 pages | 3 years ago | Draft 1
Summary
If 'The Cadillac Man' and 'Family Guy' were thrown in a blender, then topped with Unicorn ejaculate... you'd have "Used and Abused"



This edgy comedy focuses on a 2-bit used, sorry... "Pre-Owned", car dealership and all the strange and unusual people who work the lot. While occasionally narrated by a mysterious figure known as 'the Guru', we follow Josh Stone - the new kid on the block - learning every dirty corner of the business, the tactics, the shenanigans, the outright debauchery it takes to make a living selling used cars.



With an ethnically and sexually diverse cast of miscreants - a well-intentioned Asian salesman, a hot, latina Femme Fatale, a rough old Indian bamboozler, a former investment banker with odd sexual proclivities, an ex baseball player - we find ourselves in a variety of wild vignettes, fantasies and vivid scenes that peel back the various cultures and sub-cultures of our society.



Like the Guru says, "There are 11 steps in a car sale. A good salesman learns these steps, then makes them his own... like a renaissance painter, or a bus station prostitute."



But as you'll see, for better or worse, this gang of horrible f'ing creeps are a family.



*There's that moment in your writing career where you realize you'd rather make people laugh than win awards... I'm fairly certain that when I wrote this script, I walked past that imperceptible line. Let's face it, people don't win awards for stuff like this:)
Industry Reviews
Peer Reviews
Recommended for You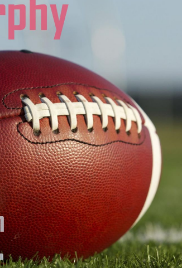 "A failing professional football team makes a super-fan housewife the head coach, as a short term publicity stunt. Things change when the team starts winning." After his moronic friends tarnish his reputation, an arrogant father struggles to find employment in a city that only rewards incompetence. An outcast wants to fit in a club but is met with opposition from the club's current president.