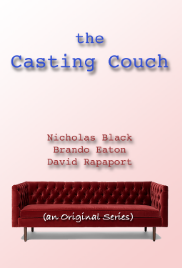 The Casting Couch
television
Adrian Skye must manage his overbearing Casting Associates, oddball Interns, and impossible actors during the unusual casting of a new film, "Deutschemarks für Dick."
Summary
Adrian Skye is the head Casting Director and owner of Skye casting—a midsize casting agency in Los Angeles.

His agency has just been tasked with casting the lead in the new film by Jordan Connard—that's right, the Oscar-winning British creep who likes to shake things up. In this case, Jordan wants to go racially diverse with the casting of the lead Nazi SS Officer in the film and he's got Adrian and his team running in every direction to get it done!

With his team of Associate Casting Directors—Sara, uptight and overbearing; and Guy, a clever but douchey ex-TMZ reporter—they must comb Los Angeles for actors, hire new interns, and manage the day-to-day chaos of their office.

This story is not for the faint of heart. The humor is edgy and relevant, and nobody is spared. This is a series that can be enjoyed by those in and outside the industry.

Welcome to the strange world of The Casting Couch.
Industry Reviews
Peer Reviews
Recommended for You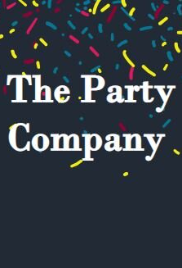 The Party Emporium, an underground sex trafficking and drug cartel that operates as a one-stop party company for Los Angeles's elites, goes to war with Caesar, a sociopathic drug lord with a god complex. The Police fight bizarre crimes in a surreal world where even Robocop has a drink problem. Josh Ackerman, an awkward 13 year old, tries to deal with the New York life, and school. As well as his random lifestyle.