Coach Murphy
television
A football fan woman goes on a journey of self discovery and destiny when as a publicity stunt she becomes the first Female head coach in the NFL, but when she proves to be the better person for the job the Male dominated league pushes back.

Nominee
Draft #1
1 Reviews | 34 pages | 3 years ago | Draft 2
Summary
In this politically and socially relevant Dramedy Christine Murphy, a former football star in High School but was never had the chance to play in College, takes this publicity stunt and uses it to prove she has what it takes to turn the team around and that she can be just as competent and capable as a man.
Coaching a losing team of has-been's and misfits to a championship maybe easier than navigating all the of the social politics, misogyny and racial equality protests. With women standing up in politics, entertainment and everyday life to the culture of sexual harassment and gender bias, and the MeToo movement that is taking down powerful men this Coach Murphy will be a showcase for the changes that are taking place post-2016. Christine is challenging the male-dominated and beleaguered NFL to take her seriously as a person and respect her ability.
Industry Reviews
Peer Reviews
Recommended for You After the untimely death of her parents, an avid partier, Lana, must take over as the head of the family and, more importantly, become the CEO of her family's multimillion-pound business. It's hard to be a woman with power, it's harder to keep it.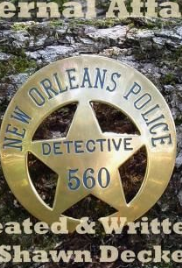 "In this reverse crime drama a newly formed Internal Affairs unit faces obstruction when they investigate police corruption starting with an officer-involved shooting of an unarmed Black celebrity." Zeek's uncle is sick and makes him escort a client for him, which he finds so frightening he has to go to Amelia for comfort afterward.