 Family Tradition
television
Betty's daughter Tammy moves back in after her boyfriend dumped her, now she's raising her adult children and grandchild

Nominee
Draft #2
1 Reviews | 19 pages | 1 month ago | Draft 3
Summary
Family Tradition is a television sitcom series that is based on my real life southern redneck family. Betty Lynn Williams is the family Matriarch and the glue that holds the family together.
Industry Reviews
Peer Reviews
First, off, as a script read, it's actually quite fun to do so. My sister and I enjoyed being able to play the characters roles, however the main issue with this is the fact we were unaware of what roles we were actually playing. There was very little detail as to the characterization of the characters. We were left to assume how each character spoke and what was their natural locale.

Another glaring issue for us was the fact that we were not...
This is a good attempt at a familiar sitcom. There are several glaring issues with formation that need to be addressed, however.
Right out of the gate, the watermark. Holy cow, get rid of it. Not only is it a bit obnoxious, it completely detracts from the actual material in the writing.
Secondly, your dialogue comes off very stiff and awkward in parts. None of the characters really talk like humans, sitcom or not. Think about the market you w...
Recommended for You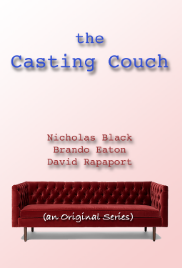 Adrian Skye must manage his overbearing Casting Associates, oddball Interns, and impossible actors during the unusual casting of a new film, "Deutschemarks für Dick."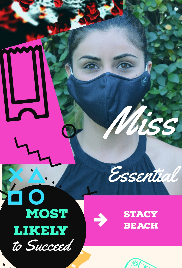 Stacy, a fifteen year old sophomore, returns to high school during the coronavirus outbreak. Stacy, her friends, and family must find ways to cope with the new way of life while helping others overcome their fears and phobias, while dealing with their own.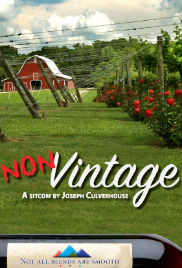 In the wine-soaked hills of North Georgia, two jaded millennials struggle to find love and purpose while working at a small family vineyard.